>
Forums
>
Painting and Modelling
>
Modelling and Conversions
> Pontoon wagons
TOPIC: Pontoon wagons
Standard User
Posts: 10

Pontoon wagons
Volleyfire!
21st Mar 2017 05:31:21
Any suggestions on how to make some pontoon wagons for Risorgimento/1866 Austrian Army? I'm using Napoleonic French limbers for the Austrian artillery teams so would press those into use for the front of the pontoon trailers, and if there isn't anything suitable for the trailer itself I guess I'd have to cannibalise some limbers and just glue the wheels straight onto some pontoons and pretend.
Standard User
Posts: 31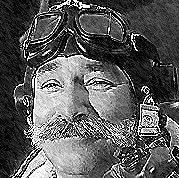 Pontoon wagons
Wg Cdr Luddite
2nd Apr 2017 12:54:19
Perhaps EQU11 Ox wagons and ask for horses instead of oxen ?