>
Forums
>
Painting and Modelling
>
Painting Questions
> How long?
TOPIC: How long?
Standard User
Posts: 7

How long?
wpilon
28th Mar 2017 01:30:45
Does it take you guys to paint a brigade base of six castings? I've done 12 bases of Union infantry and 2 Confederate and it seems to take me about 2 hours starting with figures primed and mounted on craft sticks.
Administrator
Posts: 368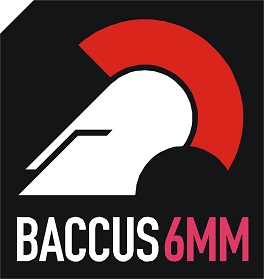 How long?
peter
29th Mar 2017 01:15:16
Mmm...two hours a base seems a long time, even if you are doing multi coloured rebs. I can finish a basic Union unit of that size in under half an hour. Can you let us know how you are painting them - number of steps, brush technique etc?
- The Overlord
Standard User
Posts: 7

How long?
wpilon
29th Mar 2017 04:46:57
Wow! Half an hour? I need to figure out how to do that.
Currently, starting with primed castings mounted to craft sticks, I:
1) Paint the trousers on each casting, by basically swiping the brush along them without worrying too much about getting paint on the base or the coat.
2) Dab in the faces and the backs of the head with flesh color
3) Paint the coats and hats
4) Pick out the cartridge boxes on the front in black and the canteens in the back in dark gray
5) Paint the blanket rolls on Confederates whatever the colour de jour is.
6) Paint the muskets and flagstaffs dark brown
7) Paint the tops of the muskets with oily steel
8) Dab in the hands of the figures with flesh color
9) Do the officer's sabre and the eagle on Union flagstaff in Brass
10) Paint the drum red, then swipe the center of it in blue
11) Paint the figure base dark green to match the MDF base
12) Pull the castings off of the craft sticks, glue them to the base, and fix the flags...
As fas as "brush technique" I use Windsor 7 miniature brushes and squirt a bit of Vallejo acrylic onto a pallett, dip the tip of the brush in and paint. No dry brushing, or anything like that... I tend to use either a #0 or #1 brush for most things, #00 for the cartridge boxes and canteens.
Now that I've written it this way, I can't think of why its taking me so long. I can't imagine that any of these steps takes more than 10 minutes, and that's only for steps 1, 3, and 11. The rest of them are just 24 quick swipes...
Any advice?
Administrator
Posts: 368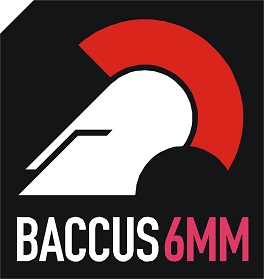 How long?
peter
3rd Apr 2017 09:28:45
Hi Bill,
Here's how I paint my wargames qulaity US infantry. I don't think it will be much different to yours:
1) Drybrush to halves of figures with a darker blue (Jackets and forage caps).
2) Swipe front an back of legs with light blue.
3) Dab in flesh for hands and feet.
4) Dark brown for rifle stocks and hair.
5) Use black ick out the hats on those figures wearing them and the ammunition pouches (but not the straps as you can't really see them at any distance).
6) Use off white for forage bag and strap.
7) Silver for the rifle barrels - I cheat and use a find paint pen for this job.
8) Go back to command strip and add the extra bits such as officer's sash, drum skin and cords etc.
9) Paint bases brown.
DONE
The key to this is steps 1 and 2 which are done with a drybrush and complete most of the paint coverage very quickly. All done with a size 1 and occasional recourse to a size 0 brush.
How does that sound?
- The Overlord
Standard User
Posts: 7

How long?
wpilon
6th Apr 2017 01:21:32
No Peter, we're not that far apart. I don't usually fool with hair or the sash on officers, but we're pretty close.
Maybe its just an experience issue. In total I've painted <40 bases of these troops. I think I might be picking up speed as I gain experience.
Last night I painted and based 5 bases of Confederate guns in a bit less than 2 hours.
Thanks for the advice.