>
Forums
>
Painting and Modelling
>
Gallery
> 1809
TOPIC: 1809
Standard User
Posts: 111

1809
rsjahn
6th Apr 2017 09:34:11
Hi,
finally I couldn't resist any longer and started with a bit of Napoleonics - some French, some Austrian:
Ralf
Standard User
Posts: 31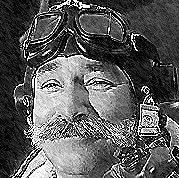 1809
Wg Cdr Luddite
6th Apr 2017 10:03:31
Very nice indeed.
Standard User
Posts: 111

1809
rsjahn
13th Apr 2017 12:53:46
I have added some buildings (from here: http://www.grundschule-pretzschendorf.de/Werken/Weihnachtsberg/weihnachtsberg.html), very South-German or Austrian in appearance.
I'm trying to arrange the buldings in such a way, that I can put the bases on top, wenn troops are 'in' them. It looks a bit strange on the table, but it is very easy to handle.
Standard User
Posts: 32

1809
jozistinman
16th Apr 2017 08:18:49
Looks great! Very inspiring and very nice brushwork.
Standard User
Posts: 99

1809
Stenbock
16th Apr 2017 10:48:49
Impressive!
Stenbock / Per Broden
Check out my blog with some 6mm diversions - Roll a One
Standard User
Posts: 34

1809
Baron Clenawly
18th Apr 2017 08:42:47
Looking at the photo above; the problem posed in representing troops occupying buildings is one faced when unable to physically put the figures inside the building model itself. I see that Baccus and another manufacturers use a suitably sized plinth or footspaces to address this.
I'd be interested to hear other peoples' solutions to this.
Standard User
Posts: 111

1809
rsjahn
18th Apr 2017 08:54:28
I have tried the footspace-solution baccus is offering, but it doen't really work for me (maybe for others, of course) - I dont' like this much fiddling around, and very often I forget to put the bulding in place again, wenn the soldiers are gone; or I forget, that the soldiere are not just standing around, but are in building (which is not on the table, when it is in use for real). Well, maybe I'm getting old ...
What I have also tried is to make some pictures from my bases with the buildings from above, and place the pictures under the soldiers in place of the real building. With colour printers its easy to do, and at last there is 'something' on the table, when the soldiers march on.
Standard User
Posts: 52

1809
bushs
18th Apr 2017 02:51:41
I haven't come up with anything myself. But the link below offers an interesting method.
Scroll down a bit to the blog posting Wednesday, February 1, 2012
http://baronvonj.blogspot.com.au/search/label/Napoleonic
Regards,
Steve
Standard User
Posts: 34

1809
Baron Clenawly
18th Apr 2017 06:51:32
Ralf and Steve - thanks both for your ideas.
I was looking at little stone walled off boxes, each big enough to take a 60mm x 30mm base. I'd then replace the buildings with them when occupied. Looking at the Blog Steve mentioned, I like the idea of using outer building walls rather than just stone walls.
Lovely figures by the way Ralf.
Cheers,
Nigel
Standard User
Posts: 52

1809
bushs
19th Apr 2017 03:41:50
Hi Nigel,
You could always use a fixed BUA made up of miniature buildings, to show it's occupied you just put a small flag based miniature on the BUA and remove the infantry base from the games table until the infantry move out of the BUA.
If you were worried about keeping track of the stats for the unit occupying the BUA you could just slip some other small counters on top of the BUA (maybe miniature skirmishers/crates/barrels/generals/barricades), or in the case of Blucher / FPGA etc. maybe a card/paper stat track tucked under the base of the BUA.
Regards,
Steve