>
Forums
>
General
>
Website Queries
> elite/lline infantry
TOPIC: elite/lline infantry
Standard User
Posts: 128

elite/lline infantry
mangemani
4th Jun 2017 09:16:24
what exactly is the difference between the napoleonic french elite and line infantry? i've been zooming in and out, tried to find something that seperate them, but no, cant find any, but maybe its me who dont spot the difference, same for the flank companies from the waterloo british infantry.
please explain the difference:)
Standard User
Posts: 235
elite/lline infantry
njt236
4th Jun 2017 10:18:08
French Line infantry have pom-poms on the shako, elite have plumes. Short ones after 1812. British flank companies have swallows nest wing epaulettes on each shoulder
Through the travail of the ages Midst the pomp and toil of war Have I fought and strove and perished Countless times upon this star.
So as through a glass and darkly The age long strife I see Where I fought in many guises, Many names but always me.
So forever in the future Shall I battle as of yore, Dying to be born a fighter But to die again once more.
G S Patton
Standard User
Posts: 128

elite/lline infantry
mangemani
4th Jun 2017 10:45:36
oh yeah, now that you mention it, now i see it, but damn, the pom-poms/plumes and the swallows are so small, can someone really tell the difference between rlite and line in 6mm? i mean, if i buy a bunch of line infantry and paint some of them as elite infantry, can you really tell any difference?
Yes and no. You can tell by the flashes of additional colour and the plumes. You can paint them on and they will look fine (presuming you don't care about the actual plumes, but they weren't always worn anyway), but the advantage of using the actual "elite" infantry castings is that because the detail is raised, then painting them is much easier, that's all.
Administrator
Posts: 368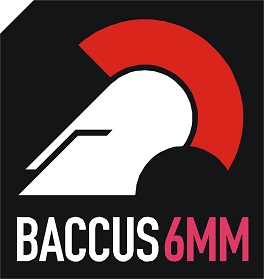 elite/lline infantry
peter
6th Jun 2017 09:19:51
French elites also have the extra cross belt supporting the sabrebiquet on the left hip.

- The Overlord
Standard User
Posts: 128

elite/lline infantry
mangemani
6th Jun 2017 01:27:20
hmm, maybe there is a point in ordering a bunch of elites to then. ok, thank you guys for clearing it up:)
Standard User
Posts: 128

elite/lline infantry
mangemani
12th Jun 2017 11:08:04
i just noticed that i got 6 packs of elite infantry and 3 packs of line infantry in my order, my order was the other way around. not the biggest harm done, i simply paint the elites as line, but i just wanted to mention it:)