>
Forums
>
General
>
General
> Subject
TOPIC: Subject
Standard User
Posts: 128

AMA02
mangemani
9th Aug 2017 10:19:49
what exactly comes in the pack AMA02?
in the baccus pic you see figs with pikes straight up and with pikes leaning forward, is it the both types of the poses that comes in the pack or is it just the leaning one?
and also, if you want to create a 1:1 phalang, how many rows with leaning pikes and how many rows of pikes straight up would you choose?
Standard User
Posts: 118

AMA02
Mollinary
9th Aug 2017 10:52:21
It is just the leaning forward ones.
Standard User
Posts: 128

AMA02
mangemani
9th Aug 2017 11:00:32
kinda suspected that, but wanted to be sure. thanks.
how about the second question? is it possible to fit 3 or more rows of the leaning ones behind eachother, closely packed toghether? my plan was to use upp all the space on 60x60 bases, one full with the leaning ones and one full with thestraight up ones and then keep doing this untill a 1:1 phalang is created.
thoughts?
A 1:1 phalanx would be very interesting to see. A friend of mine produced a 1:1 ECW regiment which is very impressive - about 800 figures I believe.
Standard User
Posts: 118

AMA02
Mollinary
9th Aug 2017 01:55:27
As it says in the product description, these codes are cast in strips of 4, 'in file' i.e. One behind the other. Codes 03 and 04 are cast in strips of 4, 'in ranks' i.e. Side by side. So you should be able to get at least 4 deep of the leaning Ines.
Standard User
Posts: 128

AMA02
mangemani
9th Aug 2017 03:24:43
oh, my bad, i missed that part totaly, hmm, well, that makes things easier.
i know, its impressive to see 1:1 projects, and in 6mm its so easy to do it, im working on my roman legion and my first 1:1 cohort is almost done, over 1000 figs in shining armour and big red shields, it looks amazing.
Standard User
Posts: 128

AMA02
mangemani
10th Aug 2017 03:19:10
people, is it true that the phalang wa 8 men deep? i belive that i have seen them 20 men deep and even 24 men deep, but according to wiki a normal phalang was 8 men deep. is it another "guess" thing, nobody know and you have to go for the thing that you belive? or is there any facts on how big they were? and also, how many men in widht?
Standard User
Posts: 1

Phalanx
rnaylor50
11th Aug 2017 08:11:50
A pike phalanx could be 8, 16 or 32 men deep but 16 deep is generally considered to be the standard battle formation. The Greek author Polybius helpfully described a 16 deep phalanx:
"Of these sixteen ranks, all above the fifth are unable to reach with their sarissae (pikes) far enough to take actual part in the fighting. They, therefore, do not lower them, but hold them with the points inclined upwards over the shoulders of the ranks in front of them, to shield the heads of the whole phalanx; for the sarissae are so closely serried, that they repel missiles which have carried over the front ranks and might fall upon the heads of those in the rear."
If I was modelling a 1:1 phalanx (and one day I will get around to doing one) I'd base them in 256 figure square blocks which is 16 ranks by 16 files as that was (mostly) the smallest tactical unit size they used. I think I'd keep with upright pikes but that's just my preference.
Cheers
Richard
Standard User
Posts: 128

AMA02
mangemani
12th Aug 2017 02:45:01
thanks huys. so 2 packs of leaning and 2 packs of straight up should do the trick then, 2 60x60 bases in depht and in widht packed with leaning and the same thing with straight up, that should do it then to make up for a 1:1 phalang.
Administrator
Posts: 383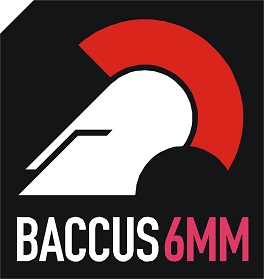 AMA02
peter
14th Aug 2017 07:02:56
AMA2/4 comes with four figures to a strip based in file, (one behind the other). The front rank figure has his pike at about 45 degree, the second at about 60 degrees and the third and fourth hold theirs vertically.
The way to do build a deep phalanx formation is to use AMA2/4 for the first four ranks and AMA1/3 for any subsequent. It is quite possible to build formations that are 8 deep on a 60mm deep base, but I'd suggest only half that if you are using AMA2/4 as, if you place your figures at the back of the base, the front half can protect the projecting pikes from damage.
Does that help?
- The Overlord