>
Forums
>
General
>
General
> Joy of Six 2017
TOPIC: Joy of Six 2017
Standard User
Posts: 96

Joy of Six 2017
Mollinary
17th Jul 2017 07:49:59
Well it looks like I can be the first to congratulate Peter and all his little helpers for the great day out that JoS2017 was. Lots of 6mm lovelinesss and friendly knowledgeable people. Do you think the one true scale attracts a better class of gamer? Anyway, I was so busy on my own game I really didn't have time to take photos, or to see everything that was on display. So over to you, Baccanalians, to provide your stories and photos of games seen, played in, goodies bought, people chatted to. I thought it was brilliant, what about you?
Standard User
Posts: 17

Joy of Six 2017
Estarriol
18th Jul 2017 09:07:21
Well I had a good day on stall, but didn't get to see many of the games other than the cold war one right in front of me.
Standard User
Posts: 12

Joy of Six 2017
monk2002uk
18th Jul 2017 01:21:12
Here is a write-up and photos from one of the games ;-). It is the Battle of Messines game, which commemorated my paternal grandfather's involvement in the battle:
Click here
Robert
Standard User
Posts: 191
Joy of Six 2017
njt236
18th Jul 2017 03:24:08
OMG. That looks absolutely amazing
Through the travail of the ages Midst the pomp and toil of war Have I fought and strove and perished Countless times upon this star.
So as through a glass and darkly The age long strife I see Where I fought in many guises, Many names but always me.
So forever in the future Shall I battle as of yore, Dying to be born a fighter But to die again once more.
G S Patton
Administrator
Posts: 315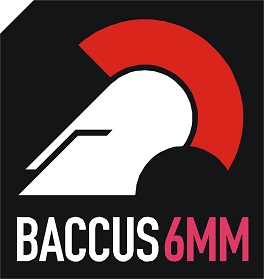 Joy of Six 2017
peter
20th Jul 2017 11:00:26
I will be doing a show report in full next week, but in short; visitor numbers UP, number of traders UP, number of games UP. Everyone I have talked to was very happy with the event and I was so pleased with how friendly and welcoming the atmosphere proved to be. A great show.
- The Overlord
Standard User
Posts: 3

Joy of Six 2017
Scorpio_Rocks
24th Jul 2017 02:27:09
Best show of the Year!
Its great to be able to have time to talk to people both traders and demonstrators. A couple more traders and it will be close to perfect.
Thanks to all involved.
Standard User
Posts: 66

Joy of Six 2017
6mmwargaming
26th Jul 2017 07:23:42
Great to hear how well its going. If I wasn't on the other side of the world I would attend (and maybe I will one day).
Administrator
Posts: 315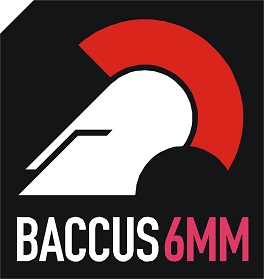 Joy of Six 2017
peter
26th Jul 2017 07:11:29
I've just posted the first part of the review of the 2017 games on the Baccus News section. Those of you where were there will have your memories jogged, and those of you where were not will be kicking themselves repeatedly..
- The Overlord