>
Forums
>
General
>
General
> Prussian Uniformology
TOPIC: Prussian Uniformology
Standard User
Posts: 52

Prussian Uniformology
bushs
13th May 2017 04:04:36
Hi all,
Just wondering what everybody's favourite go to books are for Napoleonic Prussian Uniforms?
Typically I'd go to the Osprey books but my current research is coming up with some other options which are quite pricey but might give me a bit more bang for my bucks.
Regards,
Steve
Administrator
Posts: 352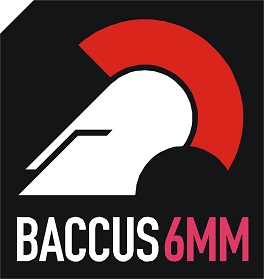 Prussian Uniformology
peter
15th May 2017 09:35:20
Prussian uniforms post 1806 are probably the most difficult ones to pin down. The proliferation of reserve and Landwehr units all with differing lines of supply and modes of dress in different years all make it difficult to generalise. Listing each known option means a big book, hence the price tag of the better works. The Ospreys give a sound start and won't let you down.
As a starter you could use Jurjen Boorsma's wonderful free guide on the subject which you can find by clicking the 'painting guide' link above.
If by any chance you've never been in that section, we have loads of free uniform info on lots of subjects all available for download.
- The Overlord
Standard User
Posts: 178

Prussian Uniformology
Glenn Pearce
15th May 2017 02:12:31
Hello Steve!
Prior to the net I did have a couple of nice books full of detail, but sadly I passed them on years ago. Today similar books although perhaps even better are generally just way too pricey for the limited amount of info I need to paint 6mm figures. So for the last 10-15 years I simply obtain an Osprey and back it up with some web search. In a lot of cases I've found I don't even need the Osprey. A simple web search can get you a lot of information. Oddly enough often stuff thats not in a book.
Best regards,
Glenn
Standard User
Posts: 52

Prussian Uniformology
bushs
16th May 2017 05:26:26
Thanks Peter & Glenn,
Yes, I already have copies of the free Baccus uniform guides. They are very useful, and I will definitely be refering to them in the future.
Poking around on the net last couple of weeks has lead to a lot of questions and confusion especially regarding reserve and landwehr equipment. Especially hats!
Who came up with the idea of putting wire into a soft hat to make it stand up? And what's the go with those muffin shaped hats?
Anyway, I'll start with an Osprey and work from there.
Regards,
Steve
Steve,
Hope this helps
John
Standard User
Posts: 52

Prussian Uniformology
bushs
17th May 2017 09:26:06
Thanks John,
Lots of detailed info there.
Looks like the Prussian infantry uniform post 1812 is mostly like the Russian uniform with a different hat. I find it interesting that some Prussian units were wearing Russian kit. It has been a steep and surprising learning curve for me.
...I think I'd have prefered to be a Prussian in regards to blanket rolls. It must have been uncomfortable for the Russians to be wearing their blanket roll under their backpack harness...
No worries, you are welcome. I think that the Prussian Reserve Infantry in the second half of 1813 (and into 1814?) look mostly like Portuguese, although there are plenty of options. The advantage of that is that Peter's Napoleonic figures in stovepipe shakos are lovely looking things...
All the best
Standard User
Posts: 84

Prussian Uniformology
6mmwargaming
22nd May 2017 10:28:35
For the 1815 campaign (and perhaps earlier info) this site is very useful
http://centjours.mont-saint-jean.com/unitesPR.php
Standard User
Posts: 229
Prussian Uniformology
njt236
22nd May 2017 04:58:50
I've used that 1815 site myself. Very good.
Through the travail of the ages Midst the pomp and toil of war Have I fought and strove and perished Countless times upon this star.
So as through a glass and darkly The age long strife I see Where I fought in many guises, Many names but always me.
So forever in the future Shall I battle as of yore, Dying to be born a fighter But to die again once more.
G S Patton
Standard User
Posts: 52

Prussian Uniformology
bushs
23rd May 2017 07:00:45
Thanks very much 6mmwargaming.
Excellent site!