War of Spanish Succession
The War of the Spanish Succession was a war between Austria and France over which of them would rule Spain and all of Spain's colonies in North and South America.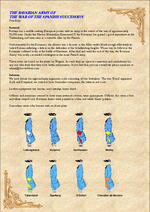 Bavaria
Bavaria was a middle ranking European power with an army at the outset of the war of approximately 20,000 men. Under the Elector Maximilian Emmanuel II the Bavarians has gained a good reputation in the Turkenkrieg and were seen as a valuable allies by the French...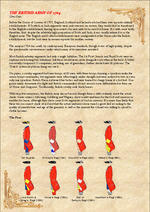 Britain
Before the Union of Crowns of 1707, England, Scotland and Ireland each had their own separate military establishments. If Scottish or Irish regiments were sent overseas on service, they would first be transferred to the English establishment, freeing up resources for new units to be raised at home...
France
For those of you who are interested in further study of the French army of the War of Spanish Succession, good luck, there is not much. The best of what there is in French, though some have been translated...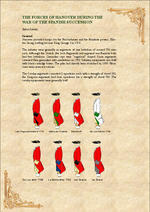 Hanover
Hanover provided troops for the ReichsArmee and the Maritime powers. Elector Georg Ludwig became King George I in 1714...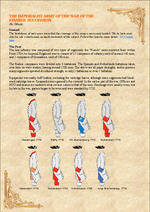 Imperialists
The line infantry was composed of two types of regiments: the "French" units recruited from within From 1704 An Imperial Regiment was to consist of 15 companies of infantry each of around 140 men, and 2 companies of Grenadiers, each of 100 men...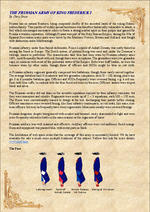 Prussia
Prussia has no natural frontiers, being composed chiefly of the ancestral lands of the ruling Hohen-zollern family. This jumble of widely spread territories was therefore historically vulnerable to attack, a fact which encouraged successive rulers to foster a strong martial spirit in their people and gained for Prussia a warlike reputation...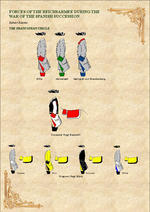 Reichs
Forces of the Reichsarmee during the War of Spanish Succession...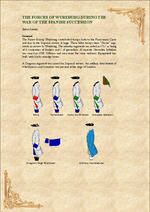 Wurzburg
The Prince-Bishop Wurzburg contributed troops both to the Franconian Circle and also to the Imperial service at large. These latter troops were "House" regiments in service to Wurzburg...