American Civil War
The general image of ACW armies is of long lines of blue clad Union forces clashing with long lines of grey-clad Confederates.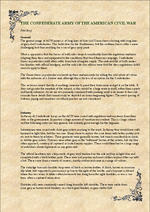 Confederate Army
In theory all Confederate troops in the ACW were issued with regulation uniform items from their state or the government. In practice a huge amount of variation was evident...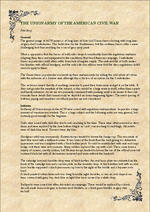 Union Army
Units were issued with dark blue frock coats reaching to the knee. All jackets were of dark blue wool. Trousers were sky blue...